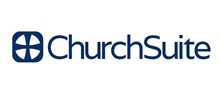 Across our family of four churches, we use ChurchSuite to help us all to stay connected and informed. In particular, we use it to manage:
Our church contact and address book
Our serving and ministry rotas
Our Home Groups
Our work with Children and Young People
As a church member you have access to My ChurchSuite, which allows you to view and update your personal details and to manage the ways in which we communicate with you. You can also keep track of any rotas you may be on and receive automatic rota reminders.
If you already have a My ChurchSuite username and password, you can sign in here:
We recommend that you save the My ChurchSuite login page to your Favourites or Bookmarks. If you are using a phone or tablet, you may find it more convenient to download the ChurchSuite App from your App Store. Android and iOS versions are available.
If you're new to our churches or haven't previously given us your contact information, please click on the link below to register your details. Once we've received your request, we will send you an email explaining how to set up your My ChurchSuite account.
If you have any queries about how to use ChurchSuite then please look at our list of Frequently Asked Questions (FAQ's) by clicking on the link below.